<Back to Field Trips and Short Courses
SHORT COURSES
QGIS for Geoscience Professionals
John McLeod
AAPG Midcontinent 2021
Saturday, October 2nd ~ 8am-12pm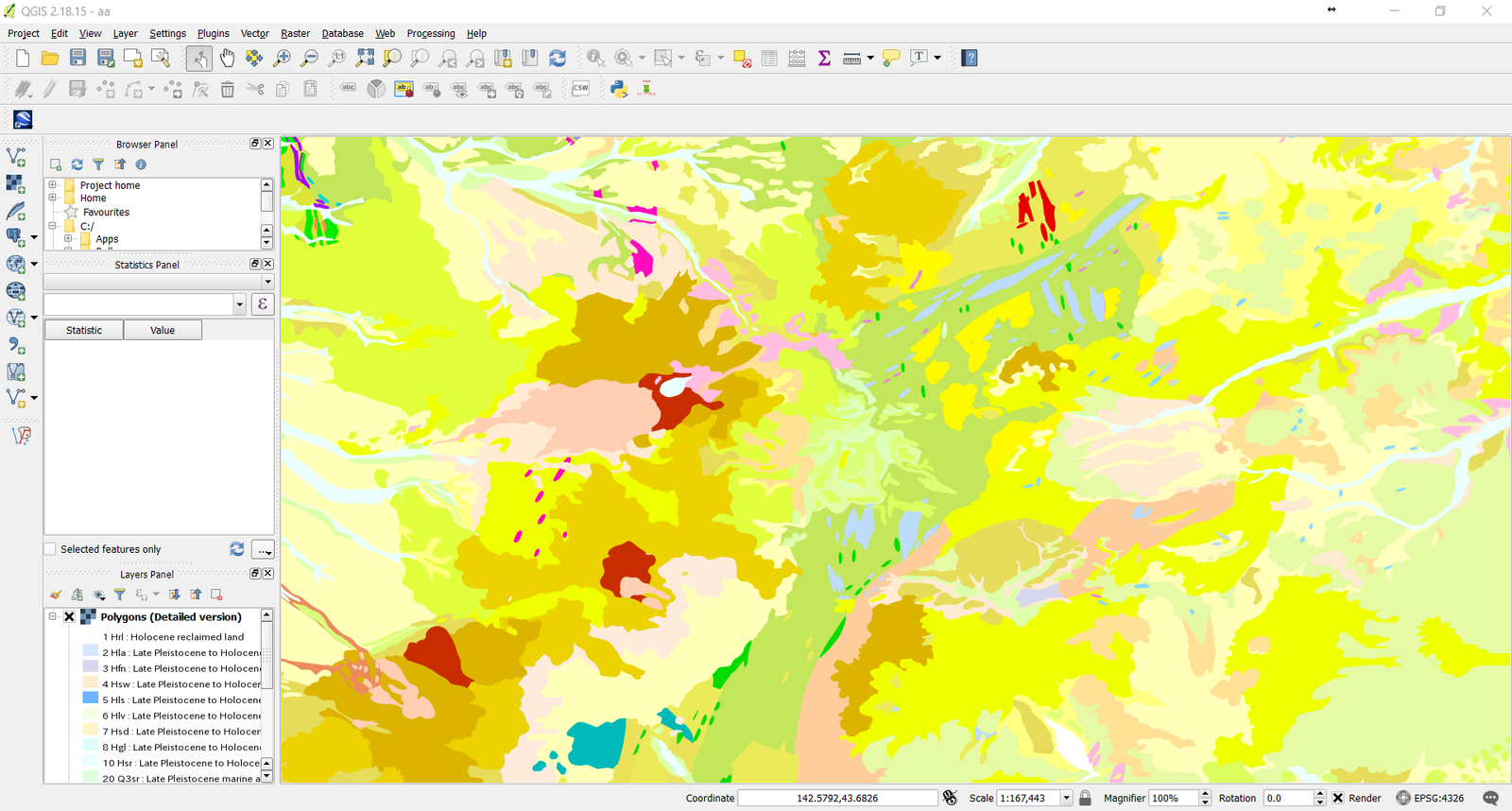 Course Description: QGIS is the leading open-source Geographic Information System (GIS) that stores and analyzes geographically referenced data in a relational database and displays it as a stack of viewable map layers.  QGIS offers users a good alternative to perform key geoscience analysis and mapping functions of commercial programs at no cost for the software.  In this course, we will learn to
Use the QGIS program, its extensions and many plugins*
Interpolate, grid, and contour geoscience data*
Obtain free and real-time geoscience data
Query and filter data
Georeference and digitize legacy maps
Link map features to external data, websites, or handler applications
Enrollees should have some previous experience using mapping software. The course will be taught as a series of lectures, demonstrations and class exercises. Enrollees should bring their own laptop computers loaded with the QGIS program and class data files that will be made available for download prior to the course.
*The most important skills to be learned in this introductory course
Instructors
John McLeod
John McLeod is an independent geologist and geochemist and founder of Source Rocks International based in Tulsa, Oklahoma.  He previously held petroleum geoscience positions with Mobil Oil, Oryx Energy, EOG Resources, Chesapeake Energy and SM Energy.  His principal interests are exploration and petroleum systems analysis, source rock geochemistry, paleontology and field geology in exotic locations.  Since late 2019, he developed an interest in adapting open-source QGIS and public data to the mapping and analysis needs of petroleum geoscientists. His current research interests include characterization of the Carboniferous petroleum systems of the Cherokee Platform and the genesis of black shale/phosphate nodule source rocks.
Cost: $80/Professional; $20/Student (Limited Student Slots)